Marian H. Birge — Professional Summary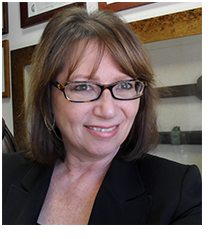 Ms. Birge has more than 20 years of experience in civil litigation, representing plaintiffs and defendants. Areas of practice include employment law, discrimination, wrongful termination, disability issues, retaliation, contracts, business disputes, fraud, torts, defamation, and civil rights. She represents clients before administrative agencies, in mediation, through negotiations. Ms. Birge is also an experienced appellate lawyer. Ms. Birge was admitted to the California State Bar and the United States District Court for the Southern District in December 1995, and to United States District Court, Eastern District in June 1999. She received her Juris Doctor degree in 1995 from Thomas Jefferson School of Law, formerly Western State University College of Law, in San Diego, California. Ms. Birge received her mediation training at the National Conflict Resolution Center in San Diego in 2005.
---
Professional Affiliations
Member, Board of Directors, North San Diego County Bar Association (2015-2017)

Adjunct Professor of Law, Thomas Jefferson School of Law, San Diego, CA

North San Diego County Bar Association

California State Bar (Employment Law Section)

American Inns of Court, Chapter 303, Fiorenzo V. Lopardo (2008 to 2012)

Judge – USD School of Law Moot Court McLennon Honors Competition

San Diego County Bar Association

American Bar Association (1995-2005)

American Association for Justice  (2006)
---
Community
Legacy XXI Institute – 2009 – Helped develop contracts and goals for the first International Social Action Film Festival 

Volunteer – Law Day Free Legal Clinic, North County Law Library

Volunteer – On My Honor, an educational experience for elementary and middle school students designed to teach about courtroom procedure through lesson plans and role playing

Volunteer – Youth in Court, in cooperation with San Diego County Superior Court, North County Division (2011, 2014, 2015, 2016)

People's Law School Instructor – Employment Law (2008-2009)

Volunteer Mediator, San Diego Small Claims Court

53d Annual Bench & Bar Art Exhibit Entrant
---
Sample Publications
North County Lawyer Magazine, Lessons from a Six-Week Professional Negligence Trial, Exclusion of Testimony of Non Retained Experts, Vol. 30, No 11 (2013); Attacking the Expert Witness, Vol. 31, No 1 (2014)

Co-author of "Voir Dire and Plaintiff's Opening Statement," Chapter 14 in Litigating the Workplace Harassment Case, an American Bar Association Tort Trial and Insurance Practice Section publication, edited by Marlene Heyser, First Edition (2010)
---
Sample Representation
Professional negligence:  The firm represented a defendant construction design firm sued by a San Diego hotel owner/builder. After a six-week jury trial, our client prevailed, and recovered its contractual attorneys fees for $347,820.00.  Cosco Fire Protection Inc. v. Siry Investments, L.P., San Diego County Sup. Ct. Case No.: 37-2008-00097567 CU-BC-CTL (consolidated). Plaintiff appealed, and my client prevailed and was awarded additional attorneys fees on the appeal, in Court of Appeal Case No.: D062427 (March 2015).